Appetite for Life: The Science of Beer
August 31 @ 6:00 pm - 7:00 pm
The Science of Beer
Old Armor Brewing Company | Kannapolis, NC
August 31 at 6 PM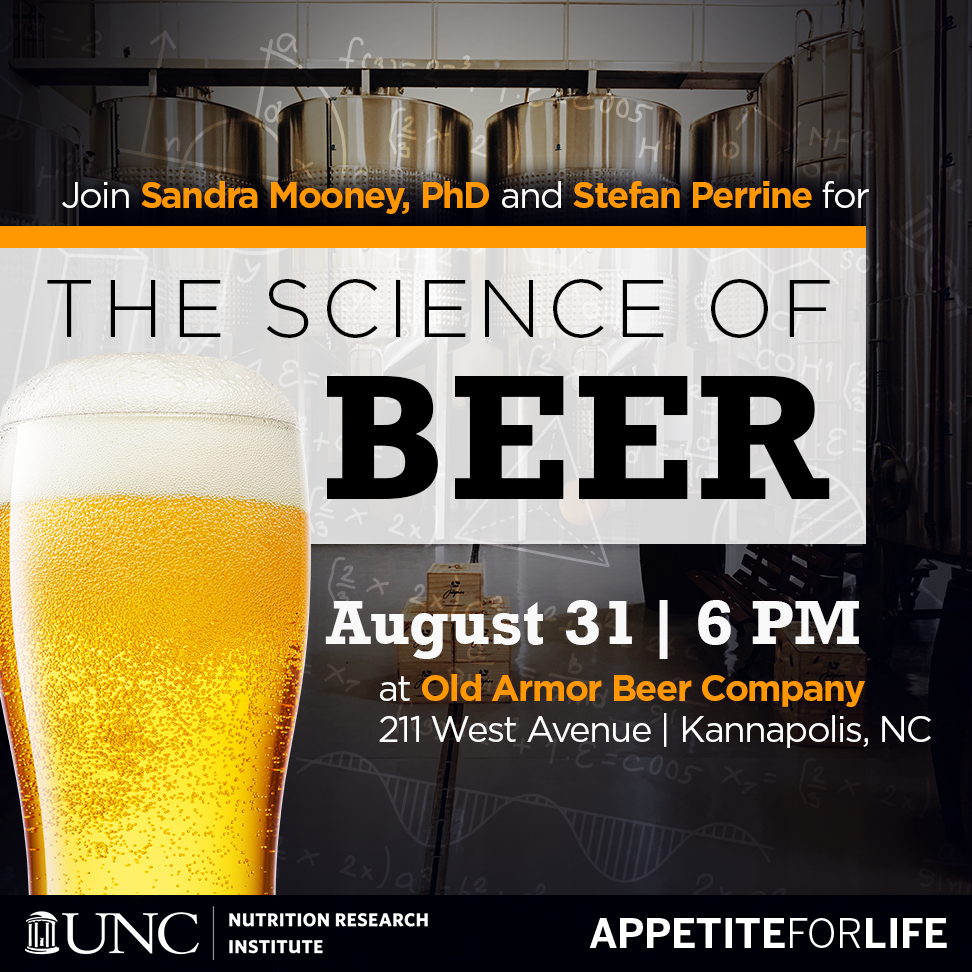 The UNC Nutrition Research Institute invites you to Appetite for Life: The Science of Beer at Old Armor Beer Company in Kannapolis.
Located in the heart of downtown Kannapolis, Old Armor is a one-of-a-kind brewery that features carefully crafted and locally brewed beers. Learn about the brewing process from Old Armor's expert brewer, Stefan Perrin, co-founder and owner. From malting to fermentation, each flavor is hand-picked to include familiar tastes, new creations, and seasonal favorites.
The Nutrition Research Institute's Sandra Mooney, PhD, will share a presentation on the science and health values of fermentation, nutritional facts about beer, as well as an introduction to precision nutrition research at the NRI.
Doors open at 5:30 PM. Grab a drink and find your seat, the program starts at 6:00 PM in the Old Armor Brewhouse at 211 West Avenue, Kannapolis, NC 28081.
Drinks will be available for purchase. This event is 21+.