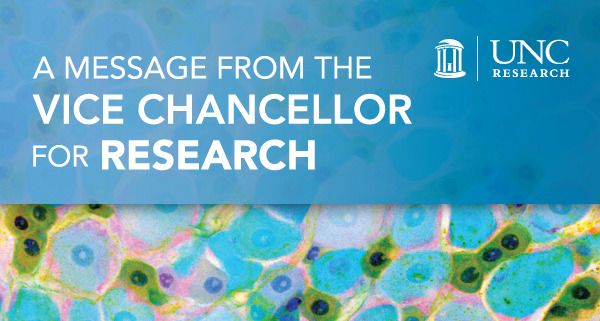 November 29, 2016
To: Deans, Directors, Department Chairs and all Faculty
From: Terry Magnuson, Vice Chancellor for Research
Subject:  UNC Response to Federal Court Order Temporarily Blocking FLSA Changes Affecting Postdoctoral Scholars and Trainees
Last Tuesday a US District Court Judge issued a restraining order temporarily blocking implementation of the US Department of Labor's (DOL's) changes to the Fair Labor Standards Act (FLSA) overtime rules, which had been scheduled to go into effect on December 1. This decision prevents the DOL changes from taking place in the immediate future. Regardless of the uncertain status of the FLSA overtime rule change, UNC will nonetheless follow through on its stated intention to raise minimum stipends for postdoctoral scholars and trainees to the minimum salary threshold of $913 a week, effective December 1. Our decision to raise salaries has been made to ensure continued success in recruiting and retaining UNC postdoctoral scholars and respond to the recent developments in the current labor market. A number of our peer research universities are also choosing to raise the salaries for their postdoctoral scholars. Chancellor Carol Folt has approved this decision in coordination with UNC General Administration.
We will continue to monitor developments in the federal case and how federal research funding agencies and our peer research universities are responding to it. We will keep you abreast of any changes or new developments.
To the extent possible, and to the extent federal funding agencies will allow, PIs at UNC should factor this change into their new proposals for grants and contracts.
---
Date:     August 22, 2016
Subject: Increase to Minimum Stipend for UNC Postdoctoral Scholars and Trainees